As more and more people start moving to Cypress Park in search of affordable housing near downtown, it seems that its time to write up a brief guide to the area. Recently the neighborhood has become more popular with people in their 20s and mid 30s as it sits close to downtown Los Angeles and all the bars and restaurants of Highland Park, so lets go over what you can expect from living here…if you so choose.
Food:
If you like Mexican or El Salvadorian food, you've come to the right place! In fact, you'd be hard pressed to find more authentic Mexican food anywhere else in the city. If you're looking for something outside of that category, you'll need to make the drive up to Highland Park or across the river to Echo Park.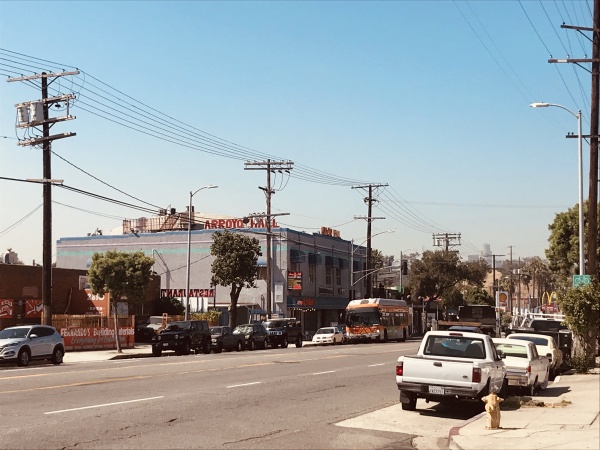 Nightlife:
Admittedly Cypress Park is not a nightlife destination. In fact, the only bar in Cypress Park worth mentioning is Footsies on Figueroa. Although its a great little dive bar, if you're looking for more action Highland Park is a quick Uber up the street and downtown LA is about 5 minutes away.
Transit:
Cypress Park shines when it comes to transit options! The 5 Freeway sits to the west of it and the 110 sits to the east. The Metro Gold line has the Lincoln Heights/Cypress Park station on Ave 26 and the LA River bike path starts/ends at the Cypress Park round-about.
Nature:
You might be shocked to know that despite its urban setting, Cypress Park has access to nature…easily! Mt Washington is a quick 10 minute walk up the hill to a number of hidden hiking trails, Elysian Park is just across the LA River, and Ernst Debs Park is on the other side of the 110 Freeway.
Location:
As you probably know, Cypress Park has a great central location in Los Angeles. It sits on the southern tip of the NELA (North East Los Angeles) district and just north of Chinatown and Downtown. In addition, Cypress Park is only 5 minutes away from Highland Park and 15 minutes away from Silverlake/Echo Park.
Crime:
Cypress Park is slightly infamous for its crime…or at least it was a few years ago. These days, the crime issues are mostly gone. Periodic incidents do occur but if you look at the LA crime map, you'll notice that Cypress Park is far safer than areas like Echo Park, Hollywood, and even Santa Monica. I can confirm that, although the neighborhood is still pretty gritty, it's safe overall and has tons of character.